Infectious Disease Specialists
The physicians at
Infectious Diseases Associates, P.C.
offer infectious disease consultations and a broad range of treatments and therapies, such as
Fecal Microbiota Transplantation, Diagnosis and Treatment of Sexually Transmitted Diseases, Diagnosis and Treatment of HIV, Treatment of AIDS, Hepatitis, Lyme Disease, as well as, other Tick-borne Diseases, Tuberculosis, Management of HIV pre-exposure prophylaxis (PrEP) and post-exposure prophylaxis (PEP). In addition, Dr. Pace has been approved by the Pennsylvania Medical Marijuana Program to certify patients for Medical Marijuana. Lastly, we have a Travel Medicine Clinic to provide all of your pre and post travel needs.
Rabies Vaccination Program for the Veterinary Healthcare Team
We are proud to announce that we are starting a
Rabies Vaccination Program for the Veterinary Healthcare Team on August 1, 2020.
Rabies is an occupational hazard for the veterinary healthcare team. Preventative measures are necessary to protect personnel, minimize worker's compensation claims and to control insurance expenses for the employer.

The U.S. Centers for Disease Control and Prevention (CDC) and the Advisory Committee on Immunization Practices (ACIP) has said that ALL staff with animal contact should be vaccinated against rabies, followed by periodic titer checks and rabies vaccine boosters.
For more information: Please contact our Practice Administrator, Irene Rosenberg at 215-355-9634 extension 204.
Screening Tests:

Our office utilizes T-Spot for tuberculosis testing of all immuno-compromised patients.
Our doctors perform screening for the following diseases:
HIV, HPV, Hepatitis A, B & C, Tuberculosis, Lyme and other Tick Borne diseases, Syphilis, Gonorrhea, Chlamydia and Anal Cancer.
The FDA has just approved both Oral and Anal Gonorrhea testing, which we started performing in our office on August 12, 2019.

We can perform a Rapid HIV Test and let you know the result in 15-20 minutes.
Infectious Disease Specialists in Bucks, Philadelphia & Montgomery Counties
The physicians at Infectious Diseases Associates, P.C. are on staff at the following hospitals and institutions: Holy Redeemer Hospital, Jeanes Hospital, Jefferson Bucks, Jefferson Frankford, Jefferson Torresdale, Kindred Northeast Philadelphia, Lower Bucks Hospital, Moss Rehabilitation at Jefferson Bucks, Moss Rehabilitation at Jefferson Frankford, Nazareth Hospital, St. Mary Medical Center, St. Mary Rehabilitation Hospital, St. Joseph's Manor, Lafayette Redeemer and The Wound Care Centers at Jefferson Bucks, Jefferson Frankford and Nazareth Hospitals.

Travel Medicine & Vaccination Clinic
Dr. Lindsay R. Jablonski
has opened a Travel Medicine & Vaccination Clinic at our office. She has years of experience and is very excited about this new venture!
Call to schedule a consultation to get the proper vaccinations and advice so that the only souvenirs you bring home are things you will treasure and bring back happy memories, rather than Traveler's diarrhea or a disease! However, our Travel Medicine & Vaccination Clinic will also be available to those who develop travel related illnesses and issues.
Follow our new page dedicated to Travel, complete with Travel Alerts, Helpful Information and descriptions of new and exciting places to travel.
The new vaccination for Herpes Zoster or Shingles, Shingrix, is now available at Infectious Diseases Associates, P.C. The Centers for Disease Control is recommending this vaccine for those individuals who are over the age of 50.

Pennsylvania Medical Marijuana Certifications
Dr. William Pace will be seeing patients on Thursday afternoons to certify patients for Medical Marijuana.

"What is a "serious medical condition" ?
A "serious medical condition" under the law is any one of the following:
Amyotrophic lateral sclerosis;
Autism;
Cancer, including remission therapy;
Crohn's disease;
Damage to the nervous tissue of the central nervous system (brain-spinal cord) with objective neurological indication of intractable spasticity, and other associated neuropathies;
Dyskinetic and spastic movement disorders;
Epilepsy;
Glaucoma;

HIV / AIDS

;
Huntington's disease;
Inflammatory bowel disease;
Intractable seizures;
Multiple sclerosis;
Neurodegenerative diseases;
Neuropathies;
Opioid use disorder for which conventional therapeutic interventions are contraindicated or ineffective, or for which adjunctive therapy is indicated in combination with primary therapeutic interventions;
Parkinson's disease;
Post-traumatic stress disorder;
Severe chronic or intractable pain of neuropathic origin or severe chronic or intractable pain;
Sickle cell anemia;
Terminal illness;
Tourette's Disease; and/or
Anxiety.
Lyme Disease and other Tick-borne Diseases
Call our office for an appointment to be tested, if you suspect that you may have Lyme Disease or some other Tick-borne disease.
We will schedule you to have your blood drawn, with test results back in 24- 48 hours.
There are over 300,000 people diagnosed with Lyme Disease every year. However, we can also test for other tick-borne diseases which are common in this area. Many of the symptoms are very similar!
Patients suspected of having Lyme Disease may have a Panel of tests performed for a variety of tick-borne diseases common to the Northeastern United States.


Fecal Microbiota Transplantation for Clostridium difficile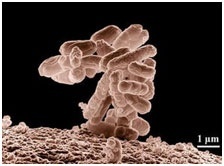 "Clostridium difficile" infection of the colon may cause colitis (bowel inflammation), fever, and/or diarrhea. "Fecal Microbiota Transplantation", offers an alternative therapy to patients who have suffered recurrent infection despite receiving standard oral antibiotic therapy. Many studies, have shown a high cure rate with low relapse rate.¹

FMT is a procedure whereby stool (fecal bacteria) is donated from a healthy individual and instilled into the patient. This process restores the colonic microflora by using healthy bacterial flora to replace or "crowd out" the harmful Clostridium difficile bacterium.
Call and schedule an appointment with Dr. Donald K. Marcus.

1. Burke KE, Lamont JT (August 2013). "Fecal Transplantation for Recurrent Clostridium difficile Infection in Older Adults: A Review.". Journal of the American Geriatrics Society 61 (8): 1394–8.

Information for Patients having FMT:


Treatment of STI's (Sexually Transmitted Infections)
Dr. Diyva Sareen is now conducting a STI (Sexually Transmitted Infections) Clinic on Thursday mornings. Some of the Bacteria, Fungus and Parasites that may be transmitted are HIV, Herpes Simplex Virus (HSV), Human Papilloma Virus (HPV), Chlamydia, Syphilis, Gonorrhea, Candida, Viral Hepatitis, and Trichomonas.
(CDC) There were more than 2 million new cases of Syphilis, Gonorrhea and Chlamydia diagnosed in the US in 2016. Since only these three STD's and HIV are required to be reported to the CDC, it is estimated that when herpes and the dozens of other sexually transmitted diseases are included, there are more than 20 million new cases of STD's every year, with at least half occurring between the ages of 15-24.
(CDC) Human Papilloma Virus is the most common STD in the United States. It is estimated that there are 79 million Americans (in their late teens and early 20's) infected with HPV.